Juneteenth in Oberlin
Oberlin has been celebrating Juneteenth for more than 30 years. In 1992, local merchant
Adenike Sharpley made celebration of Juneteenth part of the city's Oberlin Heritage Days. In
2004, Oberlin City Council passed a resolution establishing Juneteenth as an officially
recognized day of commemoration and celebration, and in 2005, local leaders formed Juneteenth
Oberlin Inc. Evans HHS board members Phyllis Yarber Hogan and Annessa Wyman have been
important developers of Oberlin's Juneteenth.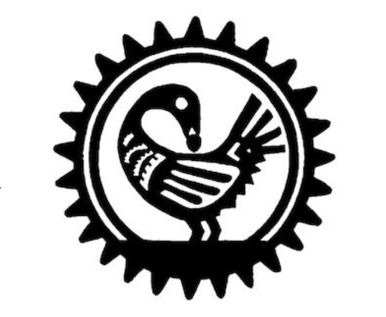 This year, for the first time, the Wilson Bruce Evans Home Historical Society joined in the festivities. The weather was perfect, and everyone, including Wilson Bruce Evans, showed up in fine shape. Mr. Evans became a favorite figure in photographs of the day, for young and old.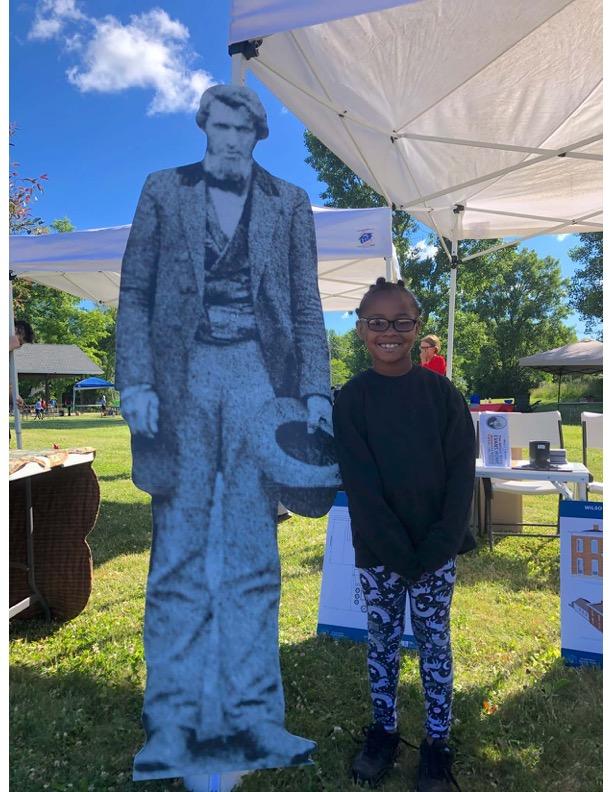 Visitors to our booth were gifted our recently designed refrigerator magnet:
More of these much-in-demand items will be available on September 17, when we celebrate our Second Annual Meeting of the Wilson Bruce Evans Home Historical Society, some 164 years after the Oberlin-Wellington Rescue.
The high points of the day came when lifelong Oberlin resident (and founding member of the Wilson Bruce Evans Home Historical Society) Camille Hamlin Allen portrayed Sarah Jane Leary Evans, the person who made Wilson Bruce Evans' house into a home. "Mrs. Evans" welcomed "citizens of Oberlin and those of you who have come from near and afar to celebrate FREEDOM. " She spoke of the sacrifices her family had made in the struggle for racial justice and emancipation, including the martyrdom of brother Lewis Sheridan Leary and nephew John A. Copeland.
"Mrs. Leary" enjoyed a brief reunion with her husband:
Mr. Evans then returned to the house at 33 East Vine Street, preparing to help in the Summer building projects that will replace the 1927 porch on which he stands here, with an historically appropriate Civil War era stoop.
A fine day was had by all!
Stay tuned for more Summer 2022 news as we make progress in our restoration of this national treasure!