Meet Our Board
The Founding Board of Trustees is composed of descendants of Wilson Bruce Evans and Sarah Jane Leary Evans, members of the Oberlin's African American genealogy and history community members of Oberlin's historic preservation community and members of the Oberlin College community.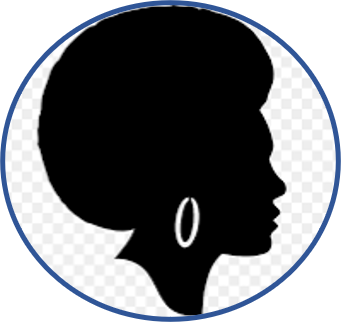 Doris E. Hughes-Moore
President
Gary Kornblith
Vice President
Gary Kornblith is Professor of History Emeritus at Oberlin College and has resided in Oberlin for forty years. With Carol Lasser, he is the joint author of Elusive Utopia: The Struggle for Racial Equality in Oberlin, Ohio, published by Louisiana State University Press in 2018. Gary and Carol raised their three children in Oberlin.
Gary is a long-standing member of the Oberlin African-American Genealogy and History Group and of the Oberlin Heritage Center, and he serves on the board of Oberlin Community Services and on the advisory committee of The Bridge: Oberlin's Community Technology Center. He is proud to be a founding member of The Wilson Bruce Evans Home Historical Society.
Annessa Wyman
Secretary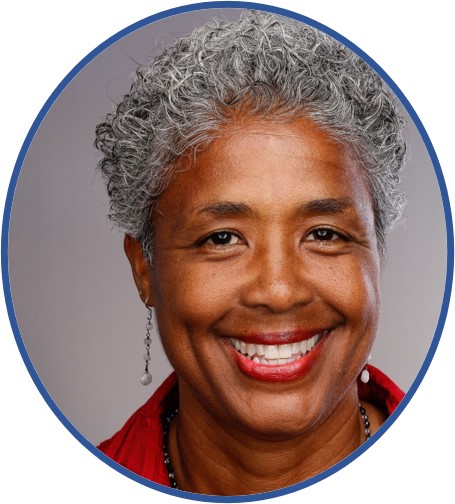 Catherine Grooms
Treasurer
Catherine Grooms is a Great-Great-Great Granddaughter of Wilson Bruce Evans and Sarah Jane Leary Evans.
Catherine Grooms leads and manages the SBDC hosted by College of the Canyons in the Santa Clarita Valley, San Fernando Valley, Antelope Valley and Metro Los Angeles. She works with thousands of small business owners and entrepreneurs, and has broad experience prior to joining the SBDC working with public and private companies both small and large on the East Coast, in the Midwest and in California including a variety of industries both domestic and international. Catherine has a BBA in Accounting from Howard University and an MBA (Accounting/Management Concentration) from the University of Baltimore. She is a graduate of the Leadership Development Program at Duke University's Fuqua School of Business Executive Education; and the Leadership Development Program at University of Wisconsin – Milwaukee.
Phyllis Yarber Hogan
Trustee
Phyllis Yarber Hogan is a life-long resident of Oberlin, Ohio. She retired from Oberlin College after serving 42 years as an administrative assistant. Phyllis is a founding member of the Oberlin African-American Genealogy History Group (OAAGHG) and currently serves on the Board of the Oberlin House of The Lord Fellowship and Ruby N. Jones Community Scholarship Fund RNJCSF.
Liz Schultz
Trustee
Liz Schultz is the Executive Director of the Oberlin Heritage Center, a local historical society that collects and interprets Oberlin's unique heritage and advocates for local history and preservation projects. Liz holds degrees in anthropology and museum studies and moved to Oberlin in 2007. She began as the education coordinator of OHC and regularly shared the history of the Evans family with visitors and residents and is excited to be part of this next stage of sharing Evans family stories.
Nina Grooms Lee
Trustee
Nina Grooms Lee is an accomplished executive who has held global leadership roles running businesses, creating products & services, growing and leading teams and helping companies disrupt themselves. Her roles have included Chief Product Officer, Chief Operating Officer, Vice President of Marketing, Executive Director and General Manager. She has been hired into several roles to be an intrapreneur who can drive impact at any scale. Nina has run businesses for enterprise and consumer solutions. She's owned P&Ls, led engineering teams of 100s and driven impact ranging from millions to billions of dollars that has transformed how companies operate. She has grown and operated software and hardware (SW/HW) businesses with portfolios focused on Internet of Things (IoT), Software, Data & Artificial Intelligence (AI) as a Service in transportation, autonomous vehicles, power, renewable energy and telecom.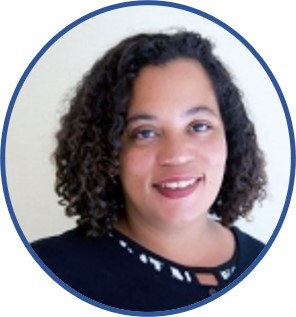 Candyce Hughes
Trustee
Candyce Hughes is a great, great, great grandchild of Sarah Jane Leary Evans and Wilson Bruce Evans. She is a founding board member of the Wilson Bruce Evans Home Historical Society. She has experience in human service management, project management, operations and organizational planning. She is co-owner of Brick by Brick Masonry & Stone Restoration LLC, a historic preservation masonry restoration company located in Washington, DC. She is also a returned Peace Corps Volunteer (Mali, 2001-2003). Candyce holds an MSW and a BA in Sociology from Howard University.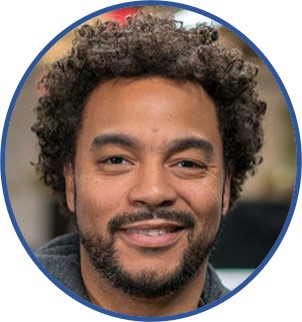 Wilson Hughes
Trustee
Wilson Inborden Hughes is a namesake descendent of Wilson Bruce and Sarah Jane Evans and a founding board member of the society. Wilson brings over 20 years of experience in eCommerce, Smart Home and Energy Management industries, supporting the technology and digital presence needs of the Society. Wilson has 4 children along with his wife, Maeghin and lives in Colorado.
Thomas Karro-Gassner
Trustee
Richard Hughes
Trustee
Richard Hughes ("Richy") is a great, great, great grandson of Wilson Bruce and Sarah Jane Evans and a founding board member of the society. Richy is a director of quality assurance for a global clinical pharmacology "biotech" with decades of experience in laboratory, environmental, and pharmaceutical industries. Richy lives with his wife, Michelle, and 2 (two) sons Levi Russell Hughes and Simon Lewis Hughes. Both of which are great, great, great, great grandsons of Wilson and Sarah. Moreover, Simon's middle name, Lewis, honors the ultimate sacrifice paid by Lewis Sheridan Leary at the Harper's Ferry, with Reverend John Brown.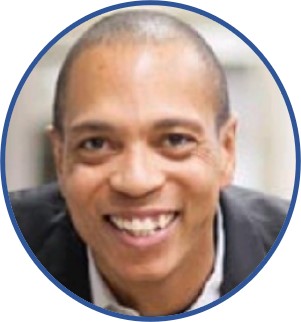 Lewis Sheridan Hughes
Trustee